One of my favorite experiences during Fashion Week last year was shooting with Leonardo Corredor. It took me so far out of my comfort zone. But I loved it. I never got to share all of the photos so I figured I'd do that here.
This was hands down my favorite images from the shoot. I'm not quite sure why but it makes me feel like a painting and I'm honored to feel like my image became art.
My dreams of being tall come true in photoshoots with long gowns and killer heels. But thank you Leo, this photo gives me life.
I rarely shoot anything like this. I think it's because I feel vulnerable & naked. Or just plain awkward. But I'm happy we did it, I love how it turned out and I think I'll look back at it many years from now and be happy that I was comfortable enough to take this photo, despite the tiny body suit and snow falling on me in the -0 degree weather. Yes, it was snowing while I took this photo and yes, I was standing outside on the busy streets of New York. Half naked. I got quite a number of funny looks.
This is probably my second favorite photo of the batch. I love it because it makes me feel so sexy and I rarely feel sexy. I also love the hair naturally falling in my face. I don't know why but I really love hair in the face. I almost wish I always had hair in my face like Violet from The Incredibles.
I really fear taking photos straight on like this. But when you have a good glam team it sure does build the confidence. Thank you Jonathan for making my face look like this. This photo also freaked me out a bit because people kept commenting that I looked like TOP from Big Bang, I wasn't sure if that was an insult or a compliement. But I'll choose to take it as a compliment. Maybe we can play siblings one day.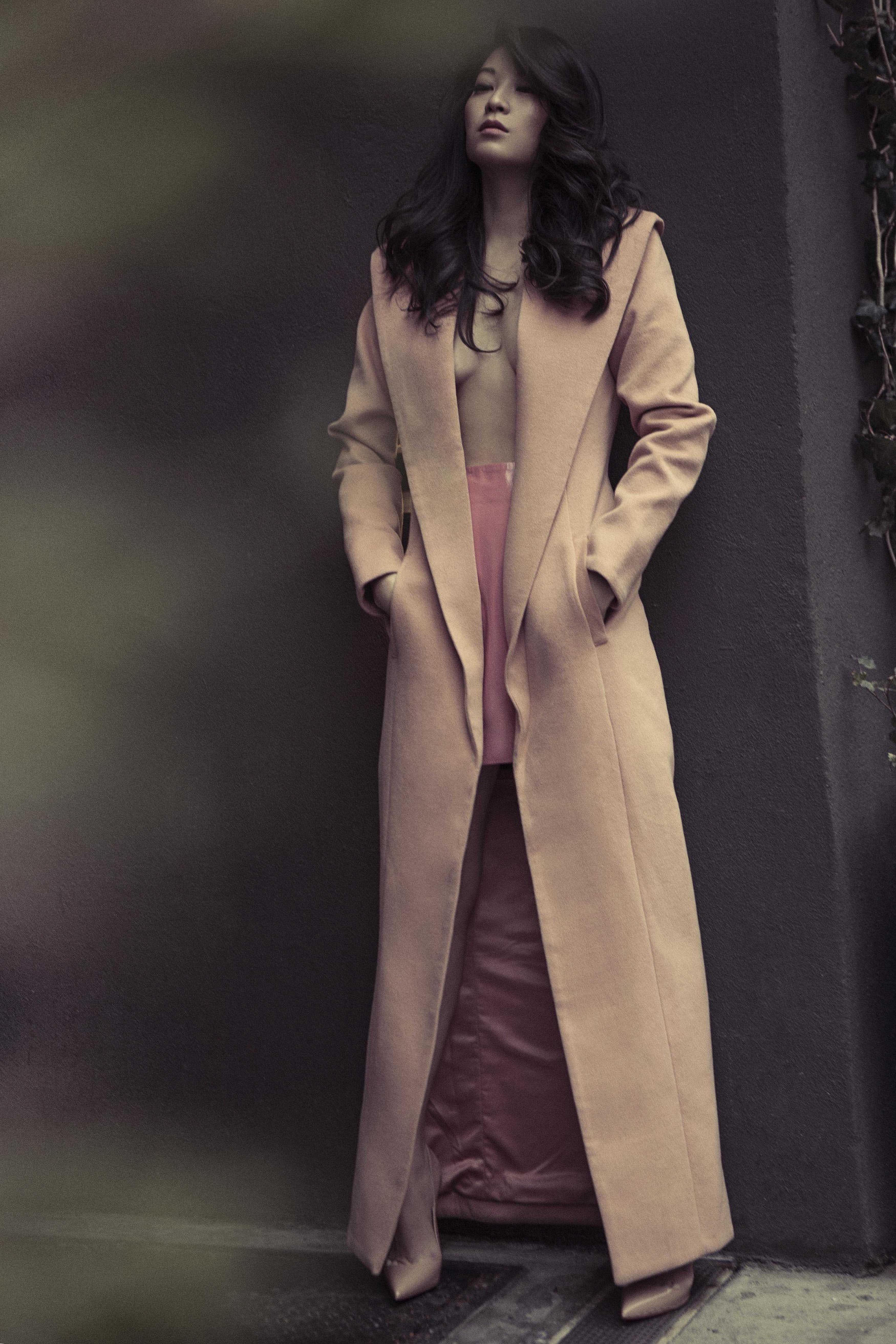 Photography - Leonardo Corredor | Make up - Jonathan Wu | Nails - Sooah | Hair - Kat Koncept | Styling - Allan Troy